---
Menhir in Drahomyšl – the way to the Cursed monk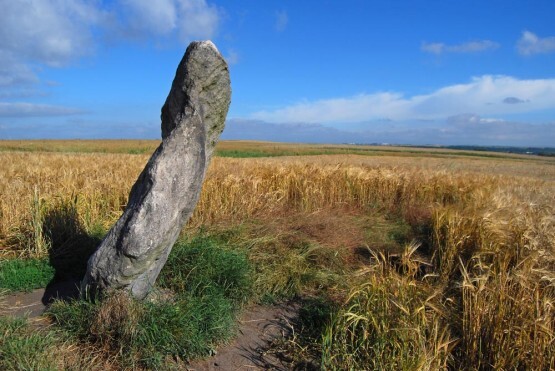 Discover a magical place, not far from our castle, associated with the legend of the Cursed monk.
The Menhir, called the Curled Monk, stands slightly inclined by the field road leading from Drahomysl to the north towards Strkovice, about 400 meters from the northern edge of the village.
The monk is linked to a story that tells one of the monks of the Zatec Capuchin monastery seduced a local girl and persuaded her to run away with him. In this place, the forerunner stopped him and cursed him for his actions. The monk froze in the place. And as it happens, a girl was identified as the cause of everything, declared a witch was burned.
From a geological point of view, it is a silvery sandstone, a glued, 220 cm high, triangular shaped with a base of 250 cm and a tip with a width of 50 cm. Weight is estimated at more than 2 tons.
---